The NBA season doesn't officially start for almost a month, but CBS Sports recently ranked NBA players by their "superstar" level. You'll be surprised to see Kyrie Irving in the category of "not a superstar, but could get there" and Blake Griffin, along with Russell Westbrook in the "players perceived by many as superstars who aren't actually quite there" category. The list was very humorous at best.

​Check out the entire list by clicking the button below.
Powered by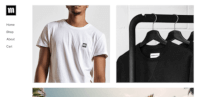 Create your own unique website with customizable templates.
Photos used under Creative Commons from Joe Dyndale, CJS*64 A man with a camera, Dougtone, fireflythegreat, Phil Roeder, Thomas's Pics, Jonas de Carvalho, unkreatives, avrene, Pannonius Rex, fabbio, Spacemanbobby, arctic_whirlwind