Has Snoop Dogg become the new voice of the March Madness competition? People are definitely interested in his game picks. Snoop spelled out his picks in no uncertain terms exclaiming that USC would demolish VCU. He also stated that the SC game would be very competitive as well. He offers words of advice in his spiel, stating that no one should put too much weight into rankings. Any team could take the title at this point regardless of the ranking number. The Tar-Heels are also on Snoop's favorite list.

You can view more of Snoop's thoughts on ESPN.

Powered by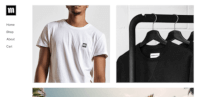 Create your own unique website with customizable templates.
Photos used under Creative Commons from Joe Dyndale, CJS*64 A man with a camera, Dougtone, fireflythegreat, Phil Roeder, Thomas's Pics, Jonas de Carvalho, unkreatives, avrene, Pannonius Rex, fabbio, Spacemanbobby, arctic_whirlwind