This year, during the heated presidential season, politics have edged their way into sports. Whether the discussion is Colin Kaepernick not standing for the national anthem or the flack Carmelo Anthony has been receiving today since locking arms with players and standing for the national anthem, sports have been impacted. However, there may be an even deeper impact.

Recently, CNN polled NFL players about who they would support in the presidential election and contrasted that number with nationwide polls separated by race demographics. Their results are below.


Powered by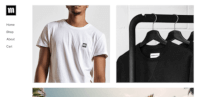 Create your own unique website with customizable templates.
Photos used under Creative Commons from Joe Dyndale, CJS*64 A man with a camera, Dougtone, fireflythegreat, Phil Roeder, Thomas's Pics, Jonas de Carvalho, unkreatives, avrene, Pannonius Rex, fabbio, Spacemanbobby, arctic_whirlwind