In a surprising twist, the lead investigator that helped bring gang rape charges against New York Knicks superstar Derrick Rose was murdered recently. Nadine Hernandez suffered a gunshot wound to the chest and police have not stated whether the case is being reviewed as a suicide or a homicide. The 44-year old officer was shot in Los Angeles and taken to a local hospital where she died.

​There are no suspects at this time. This case is developing.
Powered by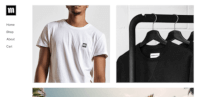 Create your own unique website with customizable templates.
Photos used under Creative Commons from Joe Dyndale, CJS*64 A man with a camera, Dougtone, fireflythegreat, Phil Roeder, Thomas's Pics, Jonas de Carvalho, unkreatives, avrene, Pannonius Rex, fabbio, Spacemanbobby, arctic_whirlwind