So, we're at it once again. Second round, first playoff meeting for the Heat and the Brooklyn Nets. Will LeBron bulldoze his way into the paint as usual? Or will legends Paul Pierce and Kevin Garnett produce nothing but "net" tonight? Either way, the excitement level looks promising. The Nets have established their dominance and their will to beat the Heat throughout the regular season. Surprisingly, the Heat's regular season face offs with the Nets often ended in defeat.

As the Nets attempt to decelerate the game for a slower offensive stand, we can only admire each of these teams. Joe Johnson has added his own distinct flair to the game sinking some much needed jumpers for the Nets, while LeBron has aimed to get all of his players engrossed in the game. His first quarter dish to Chalmers set the tone for his supporting players. With Deron Williams' lightening 3-point play leading us into the half, I wouldn't change that channel. Let us know what you think! Comment for your favorite team and let us know who will win and who is just on their way home.
Powered by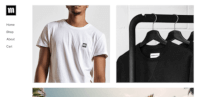 Create your own unique website with customizable templates.
Photos used under Creative Commons from Joe Dyndale, CJS*64 A man with a camera, Dougtone, fireflythegreat, Phil Roeder, Thomas's Pics, Jonas de Carvalho, unkreatives, avrene, Pannonius Rex, fabbio, Spacemanbobby, arctic_whirlwind