The Cleveland Browns will be sporting a new quarterback next Monday against the Baltimore Ravens after Johnny Manziel was reportedly out on the town during a bye week. He will be replaced by Josh McCowen for Monday's game. The head coach, Mike Pettine, expressed his disappointment with the negative leadership and lifestyle Manziel has fallen into because he sees his potential. After spending 10 weeks in a treatment facility during the off-season, there were high hopes for the young quarterback. His partying ways seemed past tense until last month when the media unveiled a drunk driving incident with Manziel and his girlfriend at the time. There were no charges filed for this episode after bystanders called police to report reckless driving.

Pettine told ESPN, "Everyone in this organization wants what is best for Johnny just like we do for every player in our locker room. I'm especially disappointed in his actions and behavior because he has been working very hard." Manziel was caught partying during their bye week, which prompted a resurgence of the team's opinion of his carousing events in the past. Manziel's future position on the team after Monday's game is to be determined.
Powered by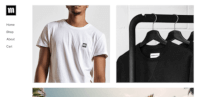 Create your own unique website with customizable templates.
Photos used under Creative Commons from Joe Dyndale, CJS*64 A man with a camera, Dougtone, fireflythegreat, Phil Roeder, Thomas's Pics, Jonas de Carvalho, unkreatives, avrene, Pannonius Rex, fabbio, Spacemanbobby, arctic_whirlwind