What hindrances could possibly falter the NFL dreams of former Florida State breakout quarterback, Jameis Winston? Could the dark shadows of his past overthrow his football abilities in potential employers' minds? Some team managers appear to be saying no and are warding off the possibility. Winston has made headlines numerous times for his playing ability, as well as, accusations of point shaving, theft, and assault. He was cleared of the latter, but just what can we make of these allegations? Should they outweigh his ability to become the next big NFL star?




One team general manager told ESPN, "If I were betting, I would say yes, they take him." The manager was predicting the Tampa Bay Buccaneers would look to Winston during the Wednesday scouting combine. However, with the oddities that have surrounded his actions in the past, there's plenty of doubt to be cast by NFL teams. Will Winston sink or swim in the NFL? You can weigh in below! We love to hear from you.
Powered by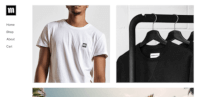 Create your own unique website with customizable templates.
Photos used under Creative Commons from Joe Dyndale, CJS*64 A man with a camera, Dougtone, fireflythegreat, Phil Roeder, Thomas's Pics, Jonas de Carvalho, unkreatives, avrene, Pannonius Rex, fabbio, Spacemanbobby, arctic_whirlwind