According to ESPN, Alcorn State is facing heavy repercussions for ineligible players taking part in sporting events. The NCAA statement said, "Alcorn State failed to monitor its progress-toward-degree certification process when it improperly certified 28 student-athletes."

​This impacts various teams at Alcorn State including football, baseball, men's football, women's tennis, tracks and field and soccer. The school has also been placed on a probationary period until 2018 and each team impacted must vacate wins from the 2012 and 2013 season when the ineligible players participated.
Powered by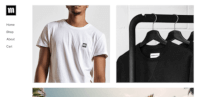 Create your own unique website with customizable templates.
Photos used under Creative Commons from Joe Dyndale, CJS*64 A man with a camera, Dougtone, fireflythegreat, Phil Roeder, Thomas's Pics, Jonas de Carvalho, unkreatives, avrene, Pannonius Rex, fabbio, Spacemanbobby, arctic_whirlwind