Do you remember Brent Calloway? If you're not a University of Alabama fan, you may be hard pressed to recall the name. Calloway played football at the university until he was dismissed in 2013. He made headlines after being arrested for possession of drug paraphernalia in Florence, AL over the weekend.

Calloway's football dream seemed to be undeterred after leaving the University of Alabama. He journeyed to Arizona and secured a spot on the Arizona Community College football team. Ironically, Calloway was said to be sporting an Alabama shirt in his recent mug shot for the arrest. It's funny how things always come back around full circle.


Powered by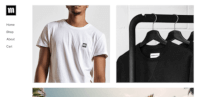 Create your own unique website with customizable templates.
Photos used under Creative Commons from Joe Dyndale, CJS*64 A man with a camera, Dougtone, fireflythegreat, Phil Roeder, Thomas's Pics, Jonas de Carvalho, unkreatives, avrene, Pannonius Rex, fabbio, Spacemanbobby, arctic_whirlwind