There may be a new money maker arriving in Sin City soon as the NHL raises talks of a new hockey franchise in Vegas. However, the guarantee that Las Vegas citizens and tourists will welcome or frequent NHL games is yet to be seen. For this reason, details have not been nailed down regarding the team even with the persistence of billionaire, William Foley.

With the measurement of ticket drives from potential game-goers still being analyzed, there's no rush to implement the franchise in Las Vegas. Currently, the NHL is testing the waters by asking fans that may want to attend a Las Vegas hockey game to make a deposit of $150 to $900 according to the Bleacher Report. The numbers appear to show a good start for the potential hockey franchise. Let us know what you think!


Powered by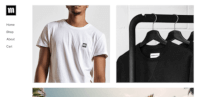 Create your own unique website with customizable templates.
Photos used under Creative Commons from Joe Dyndale, CJS*64 A man with a camera, Dougtone, fireflythegreat, Phil Roeder, Thomas's Pics, Jonas de Carvalho, unkreatives, avrene, Pannonius Rex, fabbio, Spacemanbobby, arctic_whirlwind