---

·

Springing youth into leadership roles through role-model enrichment




·

Programs to broaden horizons of Birmingham youth

Little Tidbits to Make You Chuckle!

Just click the buttons to view the videos!
Powered by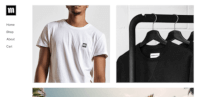 Create your own unique website with customizable templates.
Photos used under Creative Commons from lungstruck, ravihara.w, JeepersMedia, Gonmi, WalterPro4755, wonker, derek7272, NIAID, Mike Licht, NotionsCapital.com, toridawnrector, hyacinth50, beije, brykmantra, Michael Dunn~!